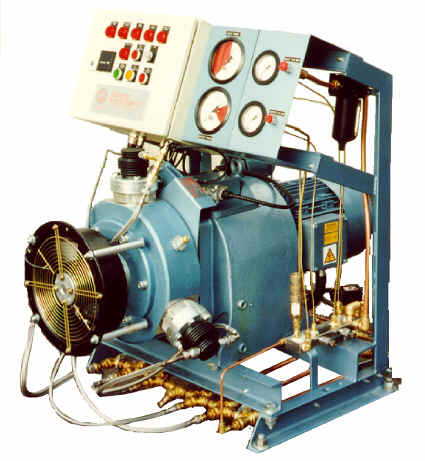 TC50C - TC75C - TC100C
Electrically driven, STANSTED TC50, 75C and TC100C series boosters can be supplied to suit electrical supplies world wide including applications in Zone 1 and 2 hazardous areas. Make an enquiry here.
Direct electrical drive eliminates the need for costly drive air compressors and provides efficient operation with significantly lower energy costs than comparable air driven systems.
Electrical operation ensures that our systems are responsive and easy to integrate in control packages; in addition all machines feature "TC" overload protection protecting the booster against pressure and electromechanical overload.
TC50, 75C and TC100C series are offered as as complete packaged systems, as pictured; refer to our "Contaminant Free Gas Boosting &amp Transfer Systems" bulletin for more information on packaged booster systems.